A horrific, abhorrent gun attack on the Quebec City Islamic Centre that took place late Sunday evening compounds the fear that exists within Muslim communities who feel increasingly threatened and targeted because of their faith.
The attack saw six people die and a further eight people taken to hospital with injuries when gunmen stormed the main building during evening prayers and set upon the 50 or so worshippers that were inside. The attack has been condemned by the Canadian Prime Minister as a "terrorist attack on Muslims" and while the motives are yet unconfirmed it comes at a time of increasing Islamophobia and anti-Muslim hatred made worse by incendiary political rhetoric.
The attack on the Quebec Mosque is unfortunately not an isolated incident. It is one of a long line of recent attacks that have taken place on Mosques and Islamic Centres across North America and Europe in recent months. On Saturday, only a few hours after Trump's 'Muslim Ban' came into effect, The Islamic Centre of Victoria in Texas was burned to the ground. In December, several attacks on Mosques were reported which included racist graffiti on a Mosque in Scotland, the burning down of an Islamic centre in the Netherlandsand a shooting at an Islamic Centre in Switzerland.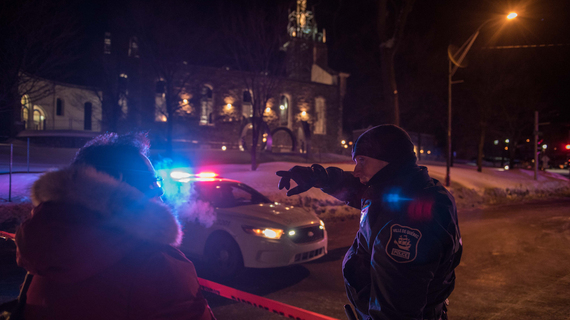 For the Muslim community in the West, these recent attacks reiterate the vulnerability of Islamic institutions. With the exponential rise of Anti-Muslim sentiment across the world, notably through the political rhetoric of far-right politicians, the safety and security of Islamic faith institutions is something that needs to be taken very seriously. In this vein, the British Government's recent announcement of a grant of £2.5m to help install security and safety equipment in places of worship has to be welcomed. Mosques have been particularly encouraged to apply following the efforts of the cross Government working group on Anti Muslim Hatred at Department of Communities and Local Government.
The Mosque remains the central pillar of Muslim communities across the world. Aside from being a place for congregational prayer, Mosques have in general, served a specific purpose of providing a range of services for its adherents and committed to being an open and welcoming place for non-Muslims to visit and learn about the religion of Islam. The continued vilification and demonisation of an entire community provides legitimacy for extremists on both sides, be they far right or Daesh inspired, to commit atrocities on places of worship and will only continue to divide communities further.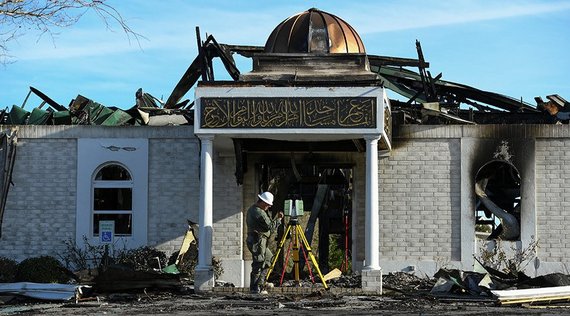 In my role as chief executive of Faith Associates, I have had the privilege of seeing firsthand the positive contributions Mosques make to communities across the UK, USA and Europe through charity and cohesion efforts. I have also understood the vulnerability of these institutions and the need for management, staff and trustees to remain vigilant and be equipped with the knowledge and tools required to ensure their Mosques and Islamic Centers are prepared to deal with crises. Through consultation work with a range of faith leaders, local authorities and religious institutions, Faith Associates has developed several publications aimed at providing this support. These include a range of management guides for faith establishments, safety and security in Mosques and general Open Day guides.
Whilst it remains paramount that faith communities are alert to the threat and prepared to deal with crises, there is also an onus on local police and security services to develop collaborative approaches with faith institutions that work towards mitigating these threats and help build trust between local communities and local authorities. There must be a concerted and united effort from us all to eradicate hate crimes from our society and ensure that all communities feel safe and protected. Whilst the management of Mosques are being requested to safeguard their congregations from hate speech and dogma internally, there is also an onus on governments to work in partnerships to ensure they are doing all they can to protect Mosques and Islamic community centers from attacks and intimidation.